SPE Decorating & Coatings Division TOPCON
2022 TopCon and Symposium to be held in September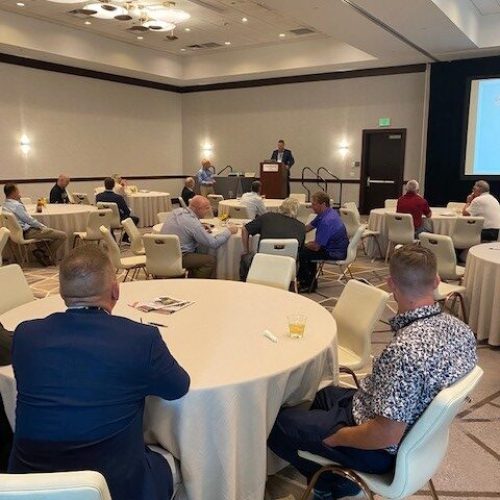 The Decorating and Coating Division of the Society of Plastics Engineers and the In-Mold Decorating Association (IMDA) will hold the 2022 TopCon / IMDA Symposium on September 28 and 29 in Ypsilanti, Michigan. The two-day event will focus on advances in plastic decorating, labeling and coatings. The event will take place at the Ann Arbor Marriott Ypsilanti at Eagle Hotel & Conference Center.
The joint conferences will provide an exceptionally broad selection of experts in all fields of plastics decorating, coatings and in-mold decorating/labeling.
The event also will include a Supplier Trade Fair and Reception – open to attendees of both conferences – with tabletop exhibits from leading suppliers to the industry.
A call for speakers will be announced in the Spring of 2022. 
These leading suppliers to the plastics decorating and labeling industry exhibited at the 2022 IMDA Symposium.
Want to sponsor the SPE Topcon & IMDA Symposium
In addition to content related to IML, IMD and IME, event attendees are able to choose to attend sessions hosted by the SPE Decorating & Coating Division.
hotel reservations opening spring 2022
ann arbor marriott ypsilanti at eagle crest
1275 South Huron, Ypsilanti, MI 48197
Rate: $154 per night
Last day to book discounted event rate: September 6, 2022