The following videos and presentation slides were presented at the 2021 IMDA Symposium / SPE Decorating & Coatings Division TopCon in Minneapolis. All presentations and videos are property of the presenters, the IMDA and SPE's Decorating and Coatings Division. Content may not be downloaded or shared without express written permission.
IML Turnkey Projects: A Detailed Approach
Eugene Julia, IML Solutions
Vacuum Deposited Coatings for Anti-Microbial Applications
Dr. Dermont Monaghan, Gencoa Ltd.
Panel Discussion: Sustainability/Recylability
of Decorated Plastics
Moderator: Jeff Peterson, Plastics Decorating
Panelists: Mike Licata, YUPO; Harrison Chien, Weber Packaging
Panel Discussion: Automation & Robotics for IMD/IML
and Other Decorating Processes
Panelists: Ryan Workman, Muller; Jim Naatz, Sussex IM; Mike Sansoucy, Arburg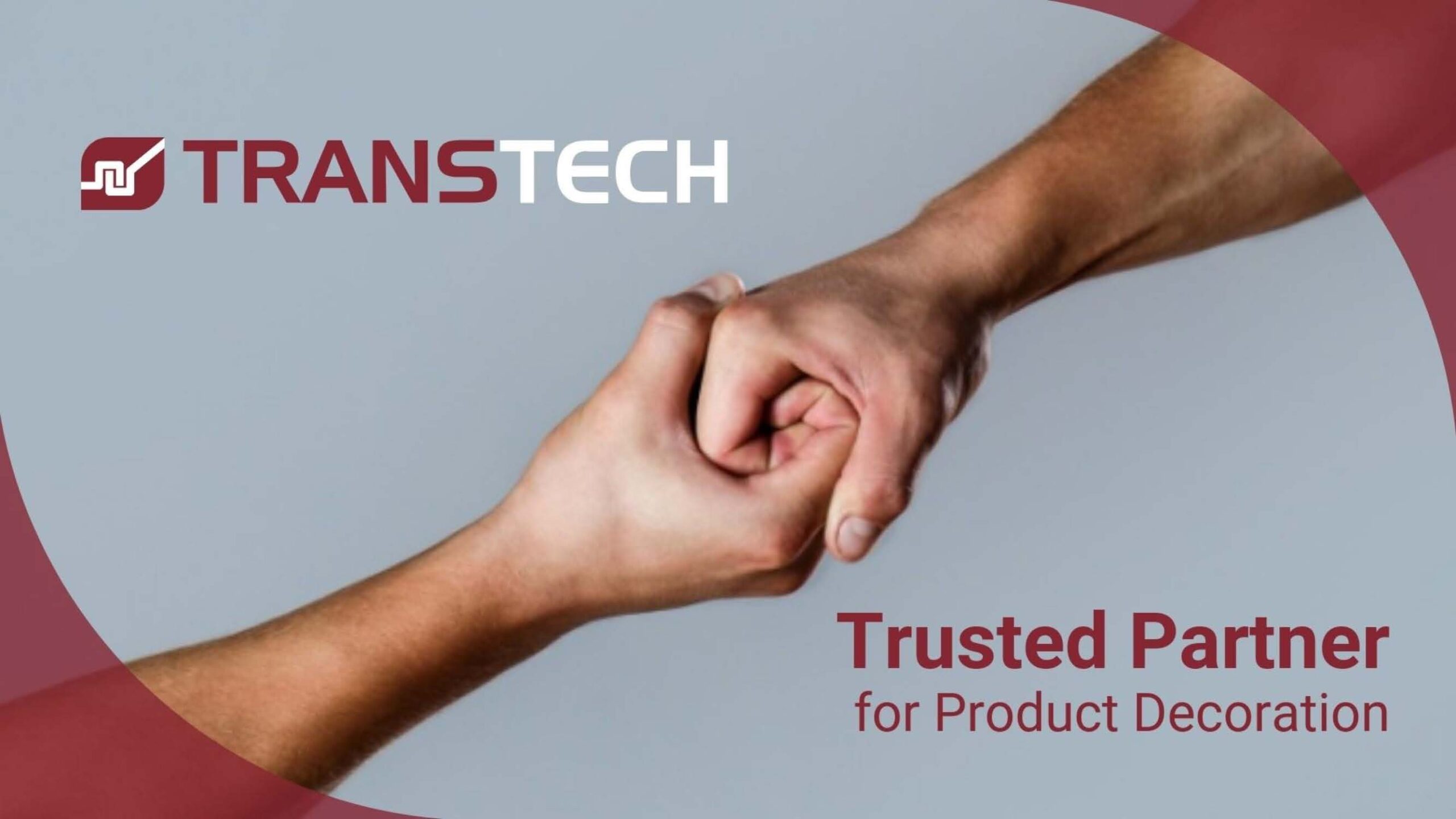 Navigating the Complexities for Successful Decorating of Medical Components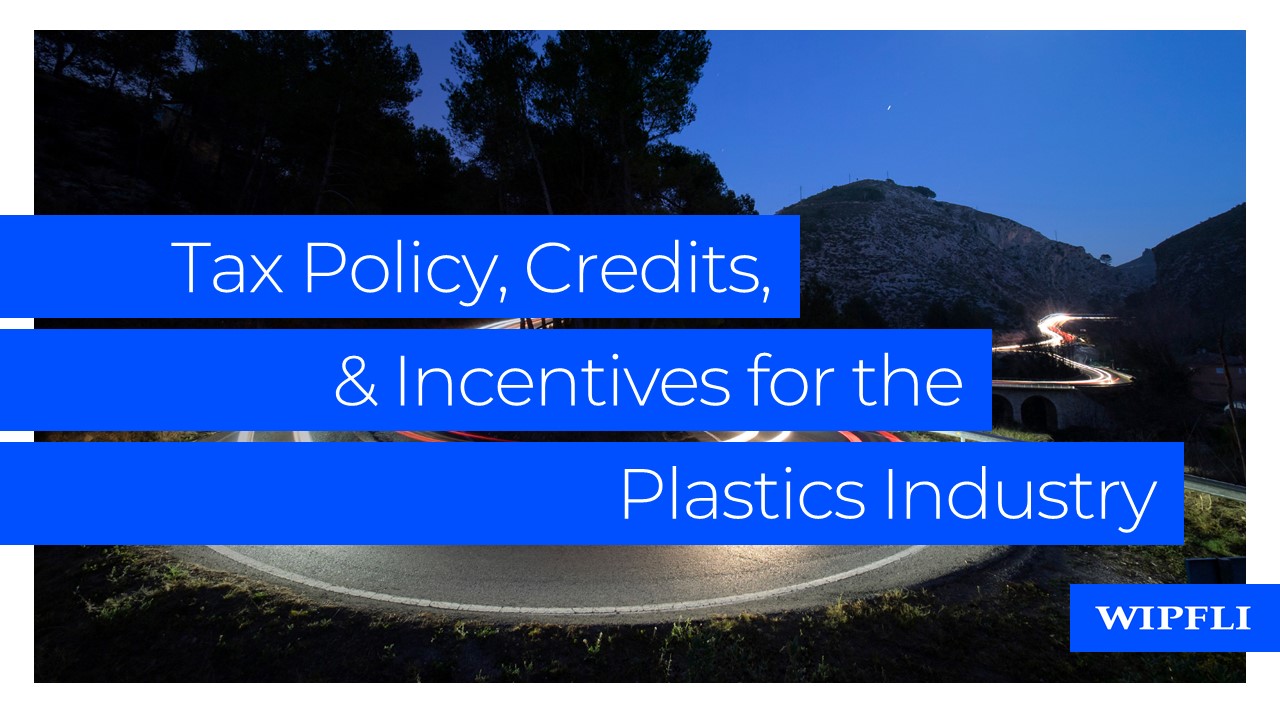 New Tax Incentives & Legislative Changes for the Plastics Industry
Michael Devereux, Wipfli
Information current as of September 16, 2021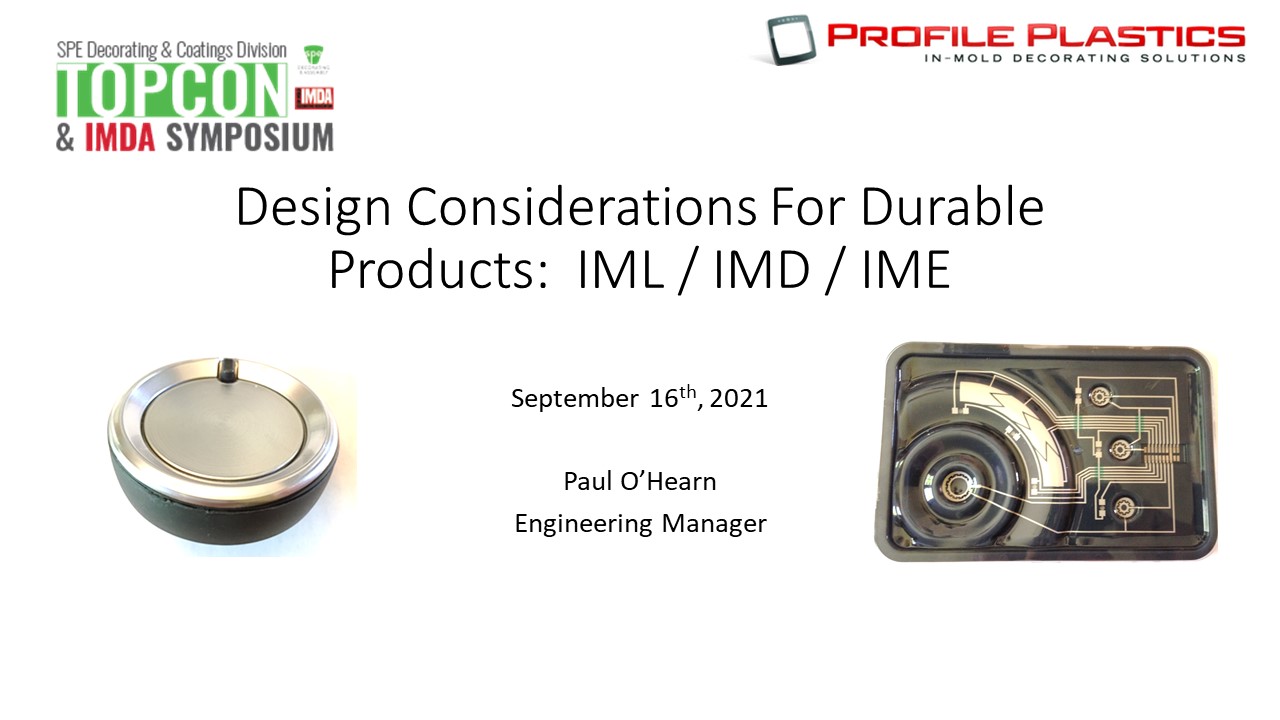 Design Considerations for Durable Products: IML / IMD / IME
Paul O'Hearn, Profile Plastics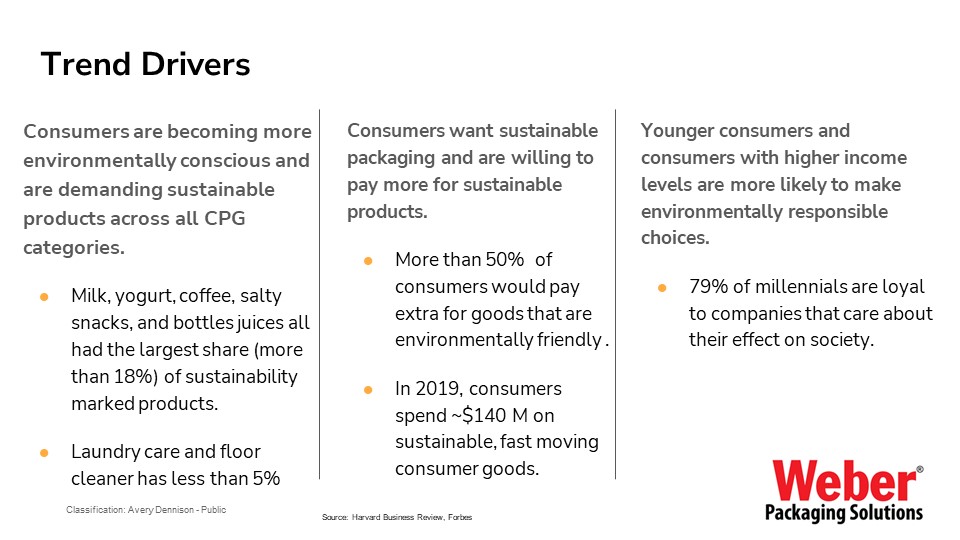 Panel Discussion: Sustainability/Recylability
of Decorated Plastics
Slides from Panelist Harrison Chien, Weber Packaging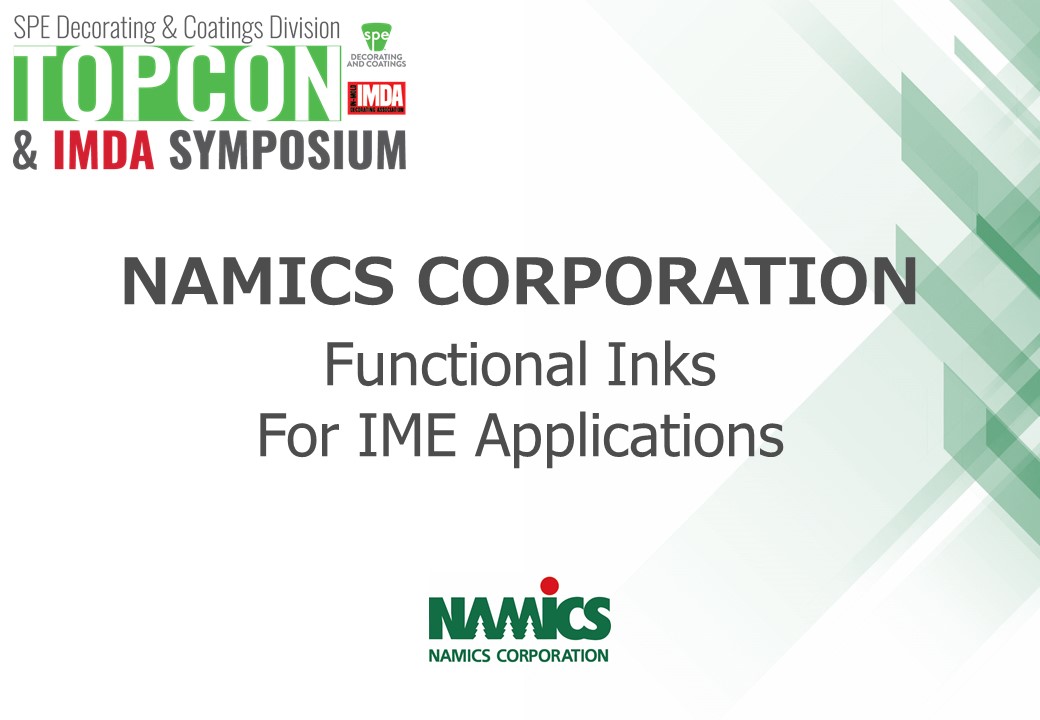 Functional Inks for IME Applications
Ken Arujo, NAMICS Corporation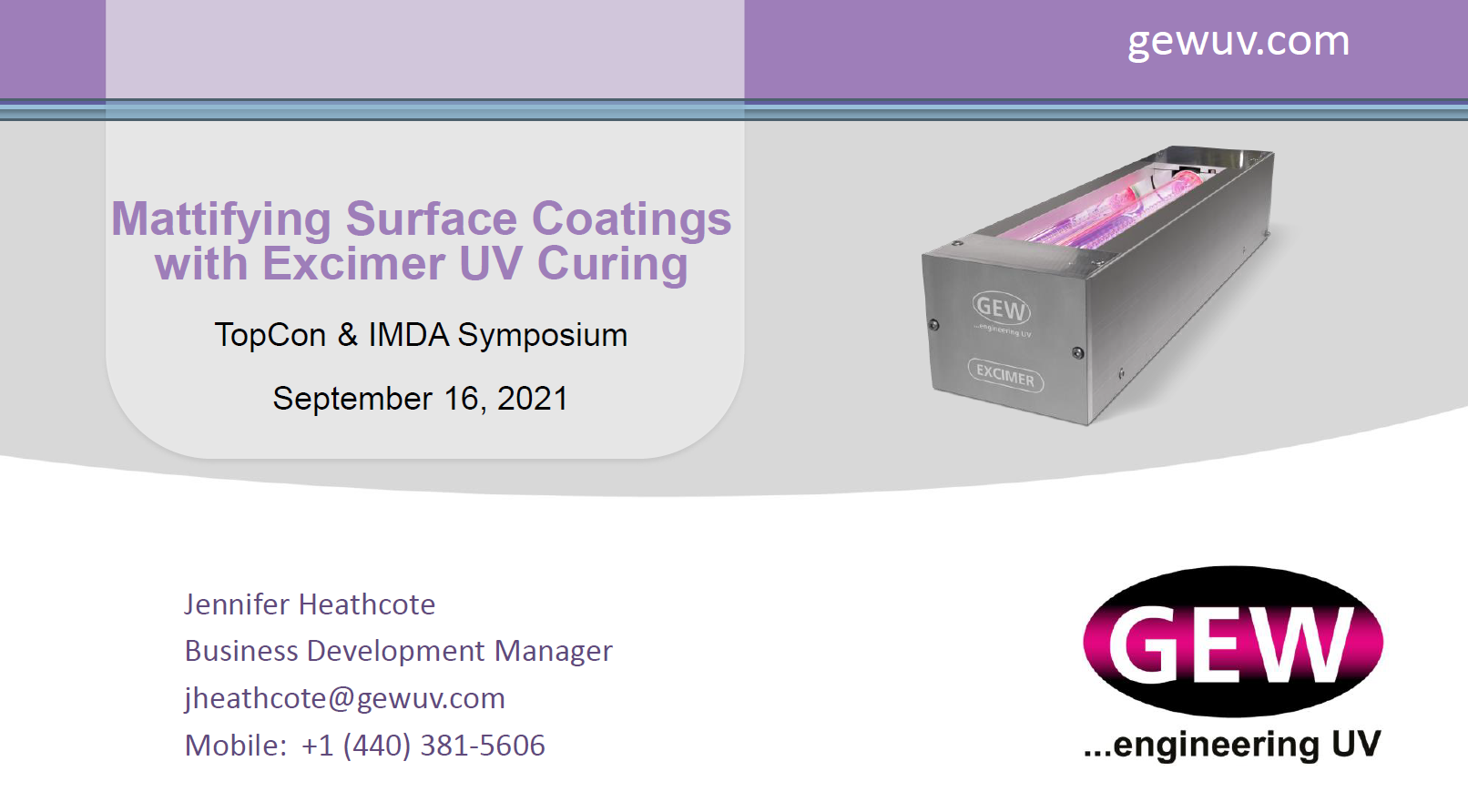 Mattifying Surface Coatings with Excimer UV Curing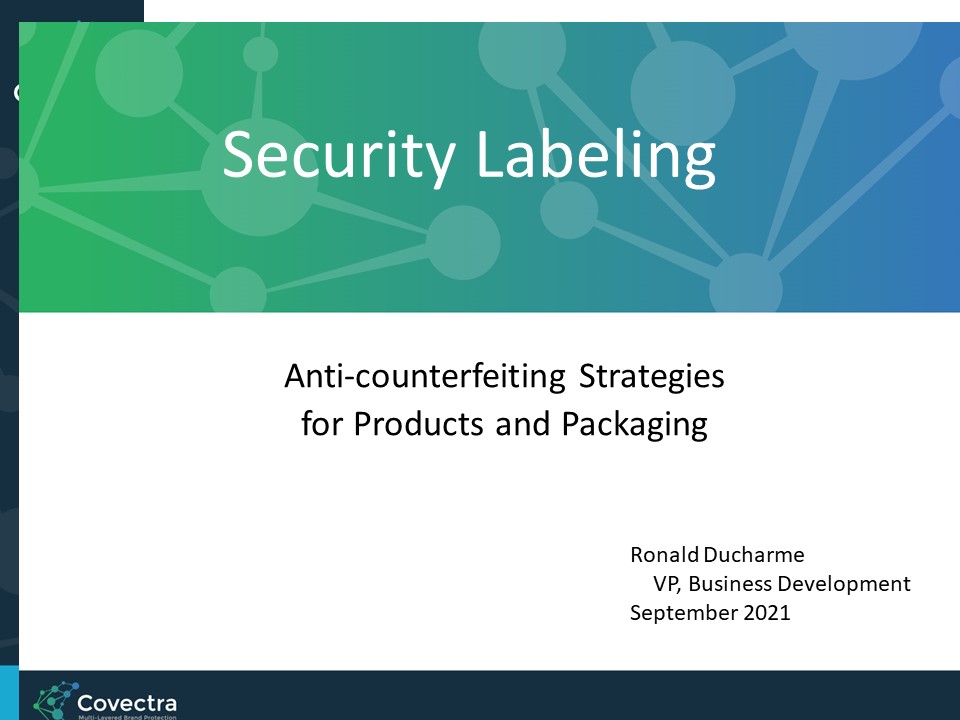 Security Labeling: Anti-Counterfeiting Strategies for Products and Packaging
Ronald Ducharme, Covectra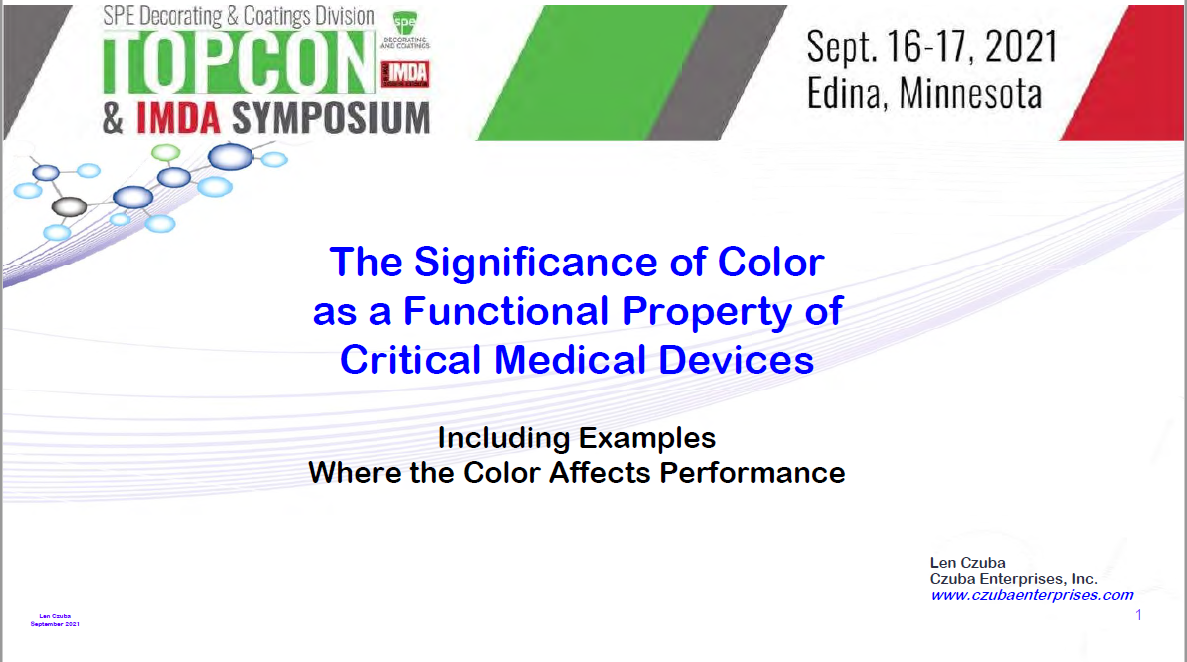 The Significance of Color as a Functional Property of Critical Medical Devices
Len Czuba, Czuba Enterprise, Inc