SPE Decorating & Coatings Division TOPCON & IMDA Symposium
In addition to content related to IML, IMD and IME, event attendees are able to choose to attend sessions hosted by the SPE Decorating & Coating Division.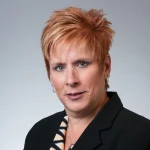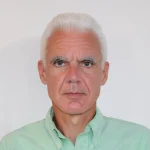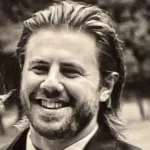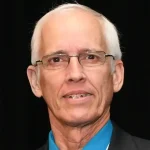 Wednesday, September 28th
The Future of the Plastics Marketplace for Molding and Decorating
Speaker: Laurie Harbour, Harbour Results, Inc.
Since 2020 the NA manufacturing industry has experienced highs and lows and, although the marketplace continues to face challenges there are opportunities for the plastics industry. During this presentation, Laurie Harbour will take a closer look at the economy and durable good demand and its impact on manufacturing. She also will share current data on the state of the plastics industry and provide an outlook for the molding and decorating. Attendees will be armed with information that will help them better plan for future business.
Global Technologies in Smart and
Multi-functional Materials
Speaker: J. Baghdachi, PhD, Innovative Technical Systems Corporation
Smart/Multifunctional, and sustainable materials are the most recent trends in materials and coating technologies and products globally. With increased demands for materials that can perform multifunctional tasks, sense their environment and function on demand/command has emerged technologies that are often referred to as Smart and multifunctional Materials/Coatings. These products find applications in general and heavy industries including automotive, aerospace, electronics, etc. This presentation will focus on current and potential future applications of Multifunctional/Smart Coatings and will focus on disruptive and novel approaches for their applications in a broader automotive and related industries.
Successfully Implementing New Plastic Decorating Processes
Speaker: Paul Uglum, Uglum Consulting LLC
Few activities have a greater impact on a plastics molding operation than the introduction or expansion of in-house decorating processes.  When done correctly the result can be improved quality, opportunity and great ROI.  When done poorly, it can result in ongoing manufacturing issues and poor customer relationships.  Some issues are easily controlled and others are subtle and easy to miss.  Methods to ensure a positive outcome and examples of how to reduce risk will be reviewed.
Panel Discussion – Challenges and Solutions for Supply Chain Shortages
Speakers: Akriti Agarwal, Mercury Marine; Harrison Chen, Weber Packaging
Supply Chain issues continue to be a challenge for all types of manufacturing operations, including plastics molders and decorators. This panel will discuss the current challenges in the marketplace and creative ways companies are working through those challenges.   
THE VALUE OF TESTING – DURABILITY TESTING FOR DECORATING AND IN-MOLD DECORATING
Speaker: Alan Jaenecke, Taber Industries
Recent supply chain issues along with efforts to incorporate sustainable solutions have highlighted the importance of testing to measure product durability. Whether you are contemplating cost saving initiatives or looking to differentiate your products through other coating or decorating solutions, laboratory testing is essential to ensure your product will withstand the rigors of everyday use. This presentation is for companies not currently testing and those with significant testing experience (either in-house or by a third-party lab). An overview of laboratory testing challenges in a changing environment will be discussed, along with questions to help identify what properties should be evaluated. Examples of abrasion field failures will be presented for a better understanding of how to compare and select the finishing options that offer the most durable outcome.
Decorating/
Coatings Track
UV Curable Coating Options for Interior Automotive Applications
Speaker: Kristy Wagner, Red Spot
Due to its crosslinking capabilities, UV curable coatings can be natural choices for interior automotive applications.  Technologies range from clear, to pigmented to PVD finishes.  These coatings provide superior scratch and abrasion resistance as well as the ability to withstand the assault of daily chemicals, lotions and cleaners.  In addition, novel properties like anti-microbial and anti-fingerprint continue to expand the opportunities for UV curable coatings in the industry.
Overspray-Free Paint - New Technology for Two Color Coating Application
In the latest version of the EcoPaintJet Pro, every hole in the nozzle plate can be opened and closed individually. This results in even more options for product personalization. This advanced technology allows vertical surfaces, roof arches and door panels to be coated in contrasting colors and enables patterns to be applied where otherwise a wrap would have to be used. This technology is highly accurate and sharply defined paint application, eliminates body masking, reduces time for two-color paint applications, and automates production to meet customer-specific requirements.
Expanding Dead-Front Effect Possibilities Through Coating Technologies
Speaker: Laura Coatsworth and Leslie Preston, Mankiewicz Coatings LLC
The trends of the automotive industry are creating an increased desire for purposeful and responsive surfaces that are clean, clear, uncomplicated, and interesting. Today, plastics surfaces can be enhanced with functional symbols or designs that can be illuminated on demand. In this presentation we will introduce a portfolio of proven paint technologies for first and second surfaces that can be further enhanced through novel haptic, graining, laser-etching, and lighting effects.
How the Right Post-processing Can Enable Additive Parts to Change the Game
Speaker: Mike Schorr, Director of Application Consulting, DyeMansion
Additive manufacturing has introduced itself into the industries and started with giving the ability to prototype at high speed, innovative design and cost efficiency.   The last hurdle was how to take that prototype and make it reality.  Learn as Mike Schorr speaks to the impact of post-processing of additively manufactured parts and how it can unlock true potential to change the industry. 
In-mold Decorating/
Labeling Track
Label Substrates: The Vision for Label Technologies
Speaker: Peter Parker, Taghleef; Mike Licata, YUPO
Substrate films are becoming an increasingly important part of an in-mold label's decorative look as metallic, glossy and satin finishes help label design elements stand out on retail shelves. And, it's difficult to achieve a high-quality IML or IMD application if substrate choice isn't considered early on in the project. The panel will discuss advances in label substrates, production challenges and what's next as suppliers work to meet the demands of OEMs, consumers and others.
IML for Food Packaging Applications
Speaker: Brian Fleming, MCC Verstraete; Dean Hanawalt, Winpak
Hot trend for 2022? Sustainable food packaging.
Consumers want to know their food is safely packaged and stored, while also knowing they can dispose of it after use without causing problems in the recycling stream. OEMs want their brands to stand out when the consumer is making a purchase decision. IML offers solutions to meet both groups' needs. The presentation will cover topics such as evaluating applications for IML suitability, considerations when choosing appropriate inks and substrates, and challenges in production.
IMD / IME in the Automotive and Appliance Industries
Speaker: Pat Tully, DuraTech Industries; Daniel Zielger, Eimo Technologies; Paul O'Hearn, Profile Plastics
Today's consumers are looking for sleek, integrated electronics in the cars they drive and the appliances they use on a daily basis. Whether through capacitive touch applications or decorated panels that protect and enhance digital screens, in-mold processes play a critical role. The panel will cover topics such as OEM and consumer trends, backlighting applications, and challenges with integrated electronics.
Design Trends for Automotive IMD and IML
Speaker: Scott Tacosik, Kurz Transfer Products
What are brands and consumers looking for, and how are decoration technologies meeting the need for a variety of colors, textures, patterns and functionality?
Development, Materials and Design for In-mold Decorating Applications
Speaker: Marshall Paterson, ADS US, Inc.
Drawing on over 30 years of experience in the industry in both Europe and the USA, Paterson will present details of some of the more interesting applications he has been involved in over the years. With particular focus on the development process, material selection decisions, design considerations, and the resulting success or failure of the project, the speaker will provide a practical guide to real life applications of In-mold Decoration.
Inkjet Applications and Techniques for Decoration and Functionalization
Speaker: Rich Baker, Integrity Industrial Inkjet Integration, Inc.
Inkjet has been used extensively in commercial graphic printing for some time. It is now being used to directly deposit various chemistries, coatings and functional materials on to plastic materials, (either in web form or direct to object) to create functional coatings, texture, gloss ,scratch resistance, electrical, novel function, etc. including full functional devise, biotech sensors, microfluidic devises, electronics etc. This presentation will provide an overview of inkjet as a technology, and discuss its potential capabilities and challenges by highlighting its advantages in a variety of traditional and emerging application spaces.
Panel Discussion: The Future of Metallics in Plastics Decoration
Speaker: John Feeley, Singulus; Chrissy Pullara, Astro Engineering; Antonio Scotti, Tapematic
Metallic finishes are popular for all types of plastics decorating applications, including automotive, medical, cosmetics, and others. This panel will discuss new technologies and advantages of different metallic decorating processes.
Surface Energy Measurements for Development and Control of Surface Treatment Processes: A Comparison of Dyne solutions, Multi-fluid, and Single Fluid Contact Angle Methods
Speaker:Rose Roberts, Brighton Science
Precise and accurate measurement of surface energy is fundamental to the control of surface sensitive processes such as coating, printing, and adhesive bonding. Solid surface energies are generally estimated through indirect methods such as dyne solutions, inverse gas chromatography, or contact angle methods. Total surface energy measurements require contact angle measurements with a minimum of two fluids, and the measurements are cumbersome to obtain, especially on surfaces that are not smooth and planar.  As a result, the most common approach for estimating surface energy has been through the use of dyne solutions, although this approach is well-recognized as quite subjective with poor reproducibility.  The current study compares three approaches to quantifying surface energy (dyne solutions, multi fluid contact angle measurements, and a single water contact angle measurement) on a series of 5 thermoplastics subjected to a range of atmospheric pressure plasma treatments. A single water contact angle measurement was shown to correlate very well with total surface energy for all materials investigated, indicating its utility for process development and control.
Automation and Robotics for Plastics Decorating Processes (secondary and in-mold labeling processes)
Speaker: John Kaverman, PadPrint Pros; Paul Torbidone, StackTeck Systems Ltd.
In pad printing there are two primary reasons for automating: processing the parts faster and processing the print faster.  Kaverman will address the nuances of both, discussing not only on the differences and cost benefits of semi-automated and fully automated systems, but also highlighting new, flexible, cost-efficient solutions that enable the end user to meet today's decorating challenges. Torbidone will discuss the advantages in IML technology automation using automated design and product standardization. He will discuss how IML robots are universal, flexible, modular and can be configured, designed and built for custom IML applications.
Panel Discussion: Heat Transfers and In-mold Labels – Evaluating Best Applications and New Technologies
Speaker: Eric Steinwachs, CDigital; Bob Travis, InkWorks Printing LLC; Catherine Pavon, IDS
Both heat transfers and in-mold labels create a similar decorative colorful imprint for a three-dimensional molded plastic container or product. This panel will explore the latest in technologies for both heat transfers and in-mold labels and how to determine the best choice for specific applications.
Laser Welding of Plastics, From Niche to Mainstream
Speaker: Craig Birrittella, Branson Welding & Assembly – Emerson Automation Solutions
Early acceptance of laser welding was often based on a need for the technology for specific applications that had no other viable method of joining.  This was due laser welding's versatility, speed and superior aesthetic results.  Potential users considered the cost of the technology – as compared to more common joining methods at the time, as prohibitive. As time moved forward, more manufacturers learned about the significant benefits of laser welding. Laser welding thus developed a solid resume' that proved its robustness and viability in an array of industrial environments which proved its ability to maintain fast cycle times, low downtime and ease of serviceability throughout long production runs. The numerous benefits of laser welding has persuaded manufacturers that the value is real, and with its continual deployment and acceptance, this chain reaction continues, making laser welding of plastics a proven and widespread method of assembly. This presentation will include an overview of the various laser welding methods for plastics, followed by its history and evolution of deployment among the various industrial segments.