Plastic product decorating summit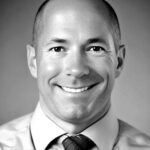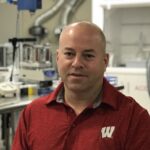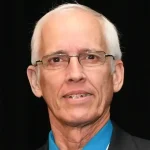 The Future of Automotive Manufacturing: Exterior Painting, Additive Manufacturing and Sustainability
Speaker: Dr. Christopher Seubert, Technical Expert – Coatings, Ford Motor Company Research & Advanced Engineering
Automation & Robotics in Decorating Processes
Speakers: Ruud Schenning, AAE Grauel; Micah Swett, Diversified Printing; Marty Chiaramonte, Muller Technology CO
Automation and robotics enable production efficiencies and increased throughput for decorators of plastic parts, but also offer functional advantages such as hands-free handling of products. This expert panel will discuss automation for both direct-to-object decorating processes and in-mold processes. Topics include productivity and quality advantages; recent technology trends; automation's contribution to sustainable solutions; the differences between offset pad print silkscreen and digital decorating – and when to use which technology from an automation perspective; and troubleshooting in-mold processes with robotics solutions.
Metallic Appearances for Durable Goods with In-Mold Decorating
Speakers: Scott Tacosik, Kurz Transfer Products; Keith Farthing, Polyfab Daiho
As brand owners in the automotive, appliance and other durable goods industries look to lightweight their parts and reduce materials costs, in-mold decorating processes can offer an alternative for creating metallic appearances through the use of printed metallic films or transfer foils. This session discusses the advantages of adding a metallic appearance to plastic parts with IMD, reviews recent applications where IMD allowed part weight and cost to be reduced, and provides an overview of design considerations when replacing metal with a metallic-appearance transfer foil or film label.
Decision Tree for Selecting and Implementing Direct-to-Part Decorating Processes
Speaker: Paul Uglum, Uglum Consulting
Choosing the best of many or a combination of technologies and processes to give the optimum outcome can be problematic.  Beyond the business and technical decisions, there are constraints such as the regulatory environment.  In addition, there are easily missed pitfalls that can make a poor choice a painful and expensive mistake. A review of some of the current and new technologies and tools to help in documenting and managing the decision, reducing the risks with introducing direct to part decorating technologies will be covered.
Part Prep: Surface Treatment and Cleaning for Ink Adhesion
Speakers: Joann Hilman, Brighton Science; Alex Kiel, 3DT
For direct to object printing, preparing the surface to optimize the adhesion of the inks is of utmost importance. Learn about the latest in surface treatment technologies and assessing surface readiness for bonding inks and coatings at the point of preparation.
Expanding Applications for Decorating Technologies: Molded Fiber, Glass and Metal
Speakers: Brian Roske, MCC Verstraete; Tom Molfese, Fermac US
As the emphasis on recyclable packaging options continues to gain consumer support (although, perhaps, without the accompanying investment from brand owners or recycling centers), products that once were marketed only in plastic containers are now getting new looks. From reduced-plastic packaging to molded fiber to glass, molders and decorators are challenged to bring new decorating and substrate solutions to the table. This panel will discuss consumer sentiment and the brand owner response, trends in decorating non-plastic packaging and new applications for existing decorating techniques.
direct to object decorating Track
Strategies and Approaches for Successful Pad Print Decorating in the Modern Marketplace
Speaker:Chris DeMell, IDS, a division of ITW
While pad printing has been a staple in product decorating for over four decades, the vast amounts of substrates, geometries, environments, and regulations in various markets can seem overwhelming. This presentation will walk through a variety of considerations to choose the proper approach for successful pad print decorating. We will take a look at the options for the equipment, inks, pads, automation, and costing to ensure that the most economical and robust system is employed to meet specific job requirements. In addition to the decorating systems and consumables, considerations such as pre and post treatments as well as various curing technologies will be reviewed. Pad printing remains one of the most dependable and flexible decorating processes available and will afford the user the highest quality and successful decorating solution for years to come. 
Decorating In-House or Using a Contract Decorator
Speaker: Steve Brock, Unique Assembly & Decorating
Determining whether a molded part or product should be decorated in-house with the molding process or decorated by an outside contractor is an important element of the success of a project. This session will discuss the advantages of both contract decorating and in-house decorating processes. What important questions should molders ask? What factors should be considered when selecting a contract decorating partner? What processes are more likely to lend themselves to in-house decorating, and what applications may be best for a contract decorator?  
Digital Heat Transfers for 3D Plastic Parts: Techniques and Applications
Speaker: Tom Gray, Xeikon
This session will discuss the growing applications for digital heat transfers and where they best fit for direct-to-object decorating applications. It will cover the latest technologies in producing digital heat transfers and how they can be integrated into the manufacturing process. The session also addresses the advantages of digital heat transfers, including the ability to include variable data and personalization.
In-mold Decorating/
Labeling Track
Troubleshooting In-Mold Films & Labels: Static, Adhesion, Curl and More
Speaker: Dave Schoofs, Central Decal
In-mold labeling and decorating have incredible process advantages for injection molding and blow molding, but the creation and application of the label requires expert printing and molding to avoid potential challenges. In this panel, the advantages and appropriate applications for IML/IMD will be discussed, as well as the partnership between brand owner, label printer, tooling provider and molder that is required for a quality finished product. This includes a conversation about some of the common challenges that can occur during the IML/IMD process.
Durable Decorating Trends in Transportation and outdoor Recreation
Speaker: Nick Velting, Serigraph, Inc.; Dick Holcomb, Nissha USA
Durable plastic parts – such as those used in automotive, outdoor recreation, appliance and consumer electronics applications – have requirements for long-term durability, use and appearance. This panel will cover the colors, finishes, shapes, addition of electronics, etc. that brand owners are interested in when designing new products in these industries.
Real-Time Data as the Foundation for Smart IML/IMD Manufacturing
Speaker: Mike Devereux and Mo Abuali, Wipfli
Real-time data is the foundation of Industry 4.0 and "smart manufacturing."  Plastics processors and label printers investing in IML and IMD capabilities tend to have a greater degree of automation, and, therefore, more data from the shop floor. Production monitoring, process monitoring, and even operator monitoring solutions all provide data, and analytics tools can help pull information together and turn it into meaningful, actionable insights.  But this operational data can be used for much more than kaizen events and other operational improvements.  Both the Quality department and the Sales and Marketing departments can benefit, too. During this presentation, Mike and Mo will share the opportunities plastics processors and label printers have to utilize their data to fullest, focusing on some of the unique attributes those with a focus on IML and IMD can find value.
UV Inks, UV Coatings and UV Curing in Plastics Decorating
Speakers: Marsha McDowell, Marabu North America; Chris Davis, IST America Corporation
Session Sponsor: RadTech, the Association for UV/EB Technology
UV-curable inks and coatings have significant advantages when used in plastics decorating processes, from protective properties, enhanced colors and gloss effects to immediate cure and strong adhesion. These advantages will be discussed, along with the markets seeing growth, the requirements for adequate curing and the advances in UV technology.
Direct-to-Object Digital Inkjet: Process Advantages and Limitations
Speaker:Terry Clayton, Ph.D., Summit Analytical
The trajectory of inkjet technology since its debut in 1984 has led to significant advancements in both hardware and chemistry, positioning it for robust growth in industrial applications. This evolution brings about a spectrum of benefits, including cost savings, streamlined lead times and waste reduction. Yet, the realm of direct-to-object inkjet encounters challenges alongside opportunities. This presentation will review the enabling technologies, analyze a few exemplary hurdles and present strategies for effective technology assessment and challenge mitigation.
Selling the Sustainability Advantages of IML/IMD Technologies
Speakers: Mike Licata; YUPO; Dianna Brodine, IMDA
In-mold technologies used for labeling and decorating plastic products are sustainable and recyclable. Compatible with injection molding, blow molding or thermoforming, in-mold technologies produce and label parts and packaging in one step using labels and films created from the same resin type as the part or package to which they are applied. The proliferation of single-use plastic containers and plastic waste, concerns about climate change and the rising interest in a circular economy are prompting consumers and brand owners to look for ways to reduce the environmental impact of plastic packaging and products. In-mold labeling and decorating provide an answer.
Conference education continues on Friday morning with a plant tour and informational sessions at Sussex IM. Topics/tour stops to be addressed include:
Project Engineering/Tooling
Manufacturing Engineering
The PIT (Supply Chain, CSR, Scheduling)
Research & Development
Tool Room
In-Mold Labeling Cell
Super Cell
CMM/Quality
Decorating Cell
HR/Employee Retention
Training/Safety
Cleanroom